Digital Navigators Available to Assist Community this Fall!
NHCPL is partnering with state government agencies to provide access to Digital Navigators for the months of October and November. Digital Navigators will guide community members to address their needs around home connectivity, devices, and digital skills. This temporary service is part of larger efforts to close the digital divide in North Carolina.
Anyone who would like to talk to a Digital Navigator about their needs related to internet access, devices, or digital skills can text (919) 714-9471, leave a voicemail at (919) 714-9471, or fill out the online form at https://bit.ly/dignavslnc to receive a call back. Common topics include home internet connectivity, email, online video call platforms like Zoom, online education, the Emergency Broadband Benefit, and devices like Chromebooks. This temporary service will inform future digital inclusion initiatives.
This project is made possible in part with funding from the federal Institute of Museum and Library Services (IMLS) as administered by the State Library of North Carolina, a division of the N.C. Department of Natural and Cultural Resources.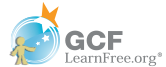 GCFLearnFree.org program has helped millions around the world learn the essential skills they need to live and work in the 21st century. From Microsoft Office and email to reading, math, and more, GCFLearnFree.org offers more than 200 topics, including more than 7,000 lessons, more than 1,000 videos, and more than 50 interactives and games, completely free.